Underground Transportation in LA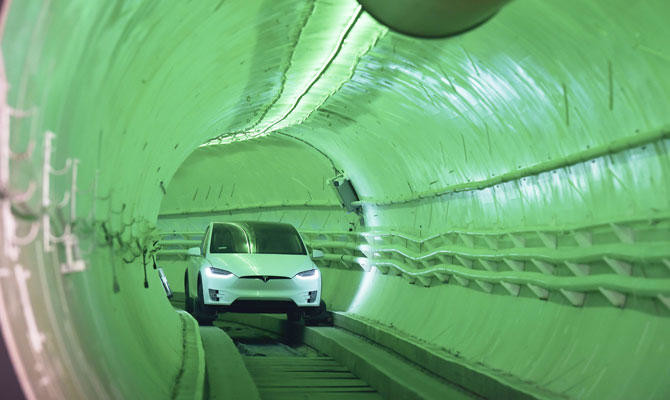 ---
ADVERTISEMENT
---
LA traffic is no joke. A morning commute that should take 30 minutes will regularly take nearly 2 hours, and public transportation is limited in the City of Angels. Elon Musk may be a billionaire with a mansion in Bel Air, but even he isn't excused from the hustle and bustle of the I-405.
"Traffic is driving me nuts. Am going to build a tunnel boring machine and just start digging," Musk tweeted in December 2016. Most thought it was just a relatable rant from an Angeleno, but in true Elon Musk fashion became a super high-tech invention that nobody was expecting.
The Boring Company was founded shortly afterward, working to alleviate traffic in Los Angeles through a system of underground tunnels that will transport cars to their destination at up to 150 mph. Sound a little crazy? Not quite, as the tunnels are currently going through testing and expected to be available to the public in the next couple years! Two Teslas were put to the test in May 2019, with one on the streets of LA and one in Musk's underground tunnel. To nobody's surprise, the underground Tesla emerged over 3 minutes earlier and hit a speed of 127 mph.
---
---