Shop Sustainably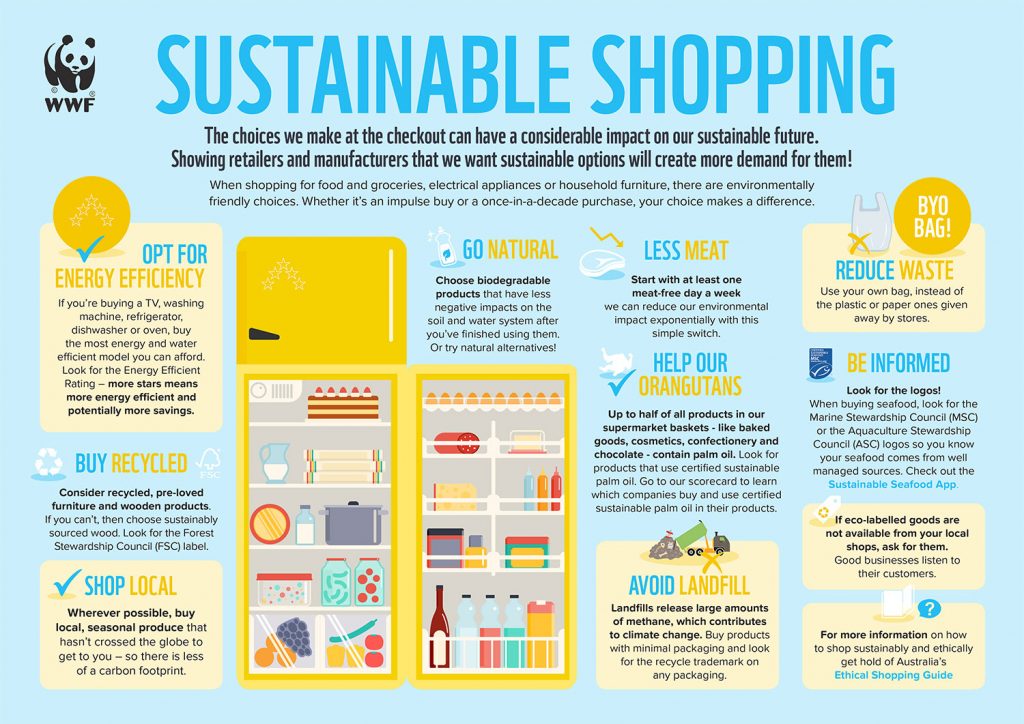 ---
ADVERTISEMENT
---
It's no secret that the rate of production for many goods isn't sustainable. Whether it's due to over-harvesting certain woods, overfishing, or just requiring metals that aren't really easy to obtain, a large percentage of companies seem to have no issue selling products that won't be sustainable in the long term.
There are a multitude of industries that are now working towards sustainable fashion. Here's a quick run-through of what sustainability means for each industry, and why it benefits the environment:
Seafood. Overfishing is a major issue and has been actively contributing to ecological decline around the world. Sustainable seafood involves fishing for species that can be sustained and are not at risk of overfishing.
Coffee. Believe it or not, the creation of coffee plantations using traditional methods requires heavy deforestation–an act that greatly contributes to climate change and mass extinction. Sustainable coffee farming uses techniques that encourage both tree and wildlife growth on farms.
Fashion. Did you know that fashion is one of the most pollution-prone industries outside of Big Oil? It's true. That's why sustainable fashion is now in style. This movement involves avoiding pollutive dyes, creating clothes that last long, and recycling clothes that are no longer used.
Home Improvement. LED light bulbs, "green" homes, and even bamboo furniture are all known to be parts of the sustainable building movement. By choosing materials that are easy to sustain, less deforestation happens and less climate change will occur.
---
---